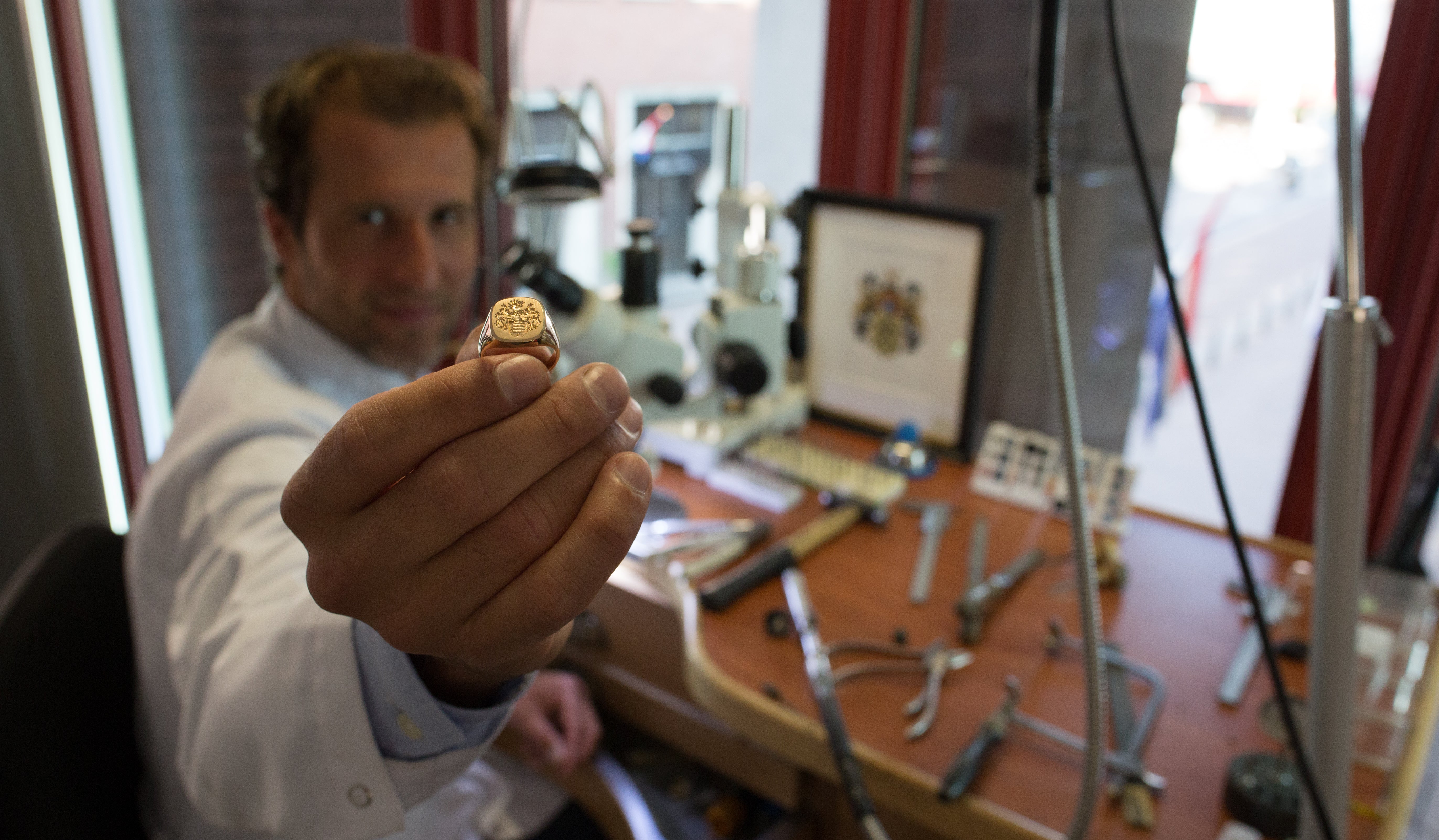 Signet rings
Signet rings stand for tradition and style and last for generations. They are passed down from generation to generation. For that reason, the quality of the ring and the setting of the seal stone is extremely important. With a closed inside of the solid ring and the seal stone completely sunk in the gold or platinum, you are assured of the best possible quality.
You can come and view & determine the stone type, stone size, ring size and choice of material (14 or 18 karat white gold, yellow gold, rose gold or platinum). If desired, we will advise you so that you achieve the best result with the choices you make.  
We engrave the family coat of arms or your own design in the stone. The (weapon) engravings are always engraved by hand by a specialized master engraver.