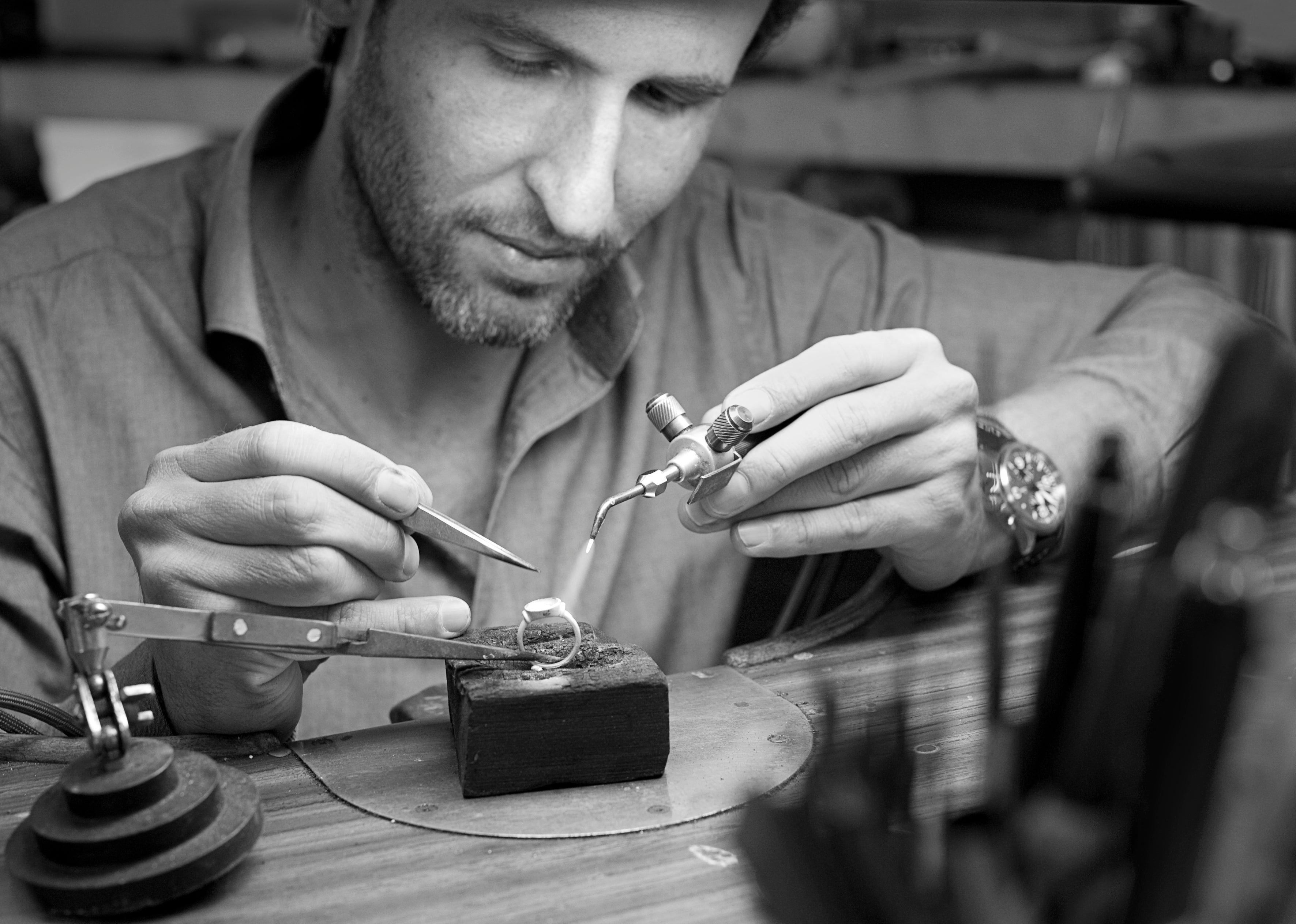 Over
Marcel Vermeulen
Marcel Vermeulen (1977) was trained as a goldsmith at the Schoonhoven vocational school, after which he perfected his knowledge and technique in the diamond city of Antwerp. This is where his passion for diamonds and other precious stones originated. You will find this passion in Marcel's designs. The gemstone is often central and forms the starting point for the further design.
Not only the gemstone, but also the customer is a source of inspiration for Marcel when designing a piece of jewelry. Commissioned design is therefore one of his strengths. Whether it concerns an engagement ring or a piece of jewelry for another special moment, he knows like no other how to translate the wishes and tastes of the person in front of him into a perfect piece of jewelry.
In addition to making jewellery, Marcel also specializes in the design of signet rings. For this he works closely with heraldic specialists, which guarantees the quality of the rings and that of the weapon engravings.

In addition to Marcel, you can also find Lorenzo, also a goldsmith, in the workshop.
Marcel and Lorenzo work at a unique location in the historic Hofkwartier of The Hague. The building is nine meters high and consists of three layers with the studio at the top and the shop below. The facade consists mainly of glass so that you can see the entire company at a glance from the outside.