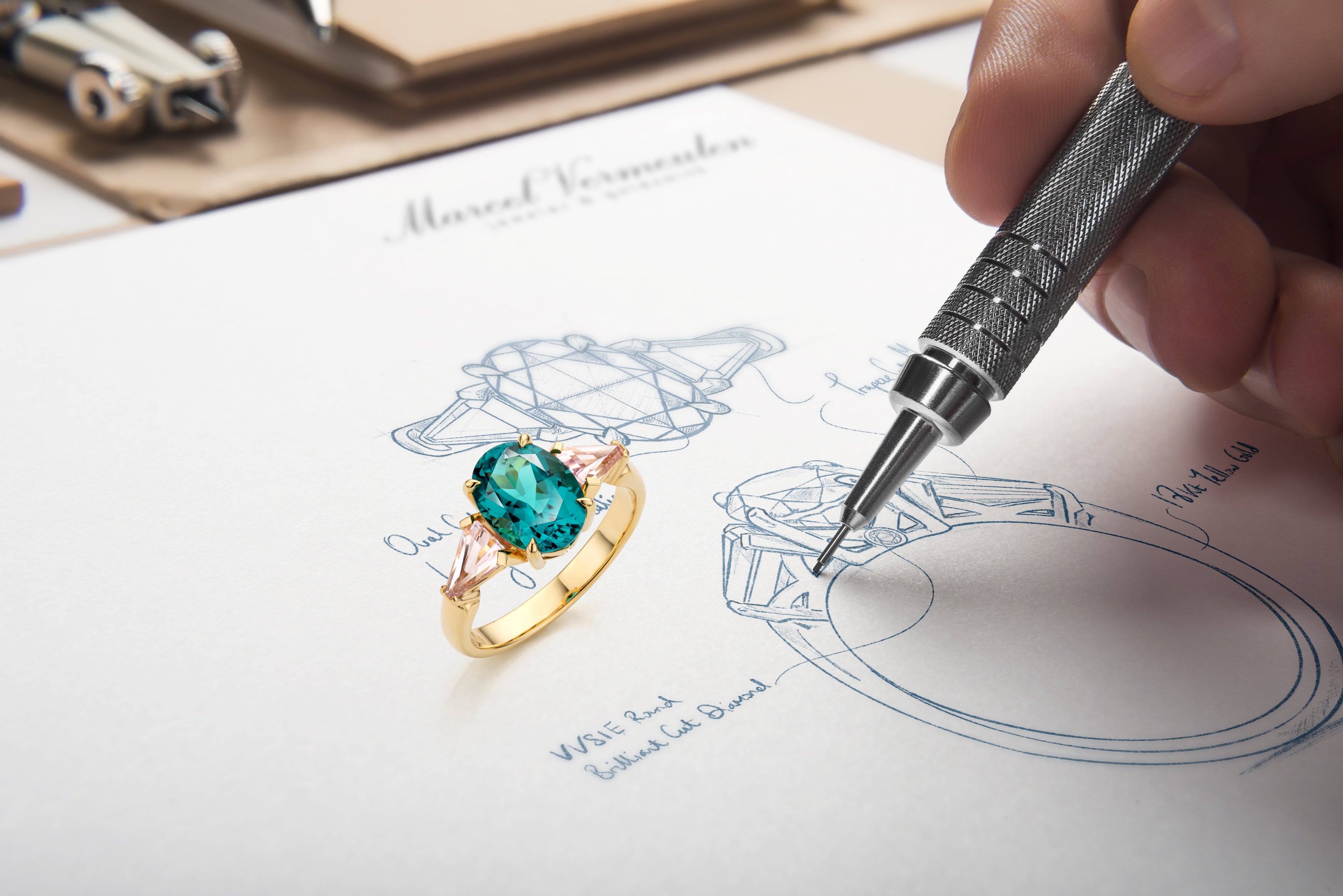 Tell your story
Customization
We specialize in designing custom jewelry and are happy to assist you in this. We involve you in the entire process so that together we achieve the best result. We go through the following steps:
1. Your idea
You visit our studio, where we take the time to discuss your wishes in detail. Include as much as possible that reflects your idea. These can be photos or sketches, but also simple notes. We have a wide collection of gemstones that can be used in your design. You can view our collection extensively during your appointment.
2. Offers
A lot has become clear on the basis of the conversation, so that we can make a suitable offer. After approval, we start with the design process.
3. Design
During the process, we show the design at different stages. We help you visualize your ideas using 3D images. This allows you to see almost exactly what your design will look like. Is it not quite to your liking? Then we adjust it until it is perfect.
4. The result
Once you have approved the final design, we will get to work for you. The delivery time is approximately 6 weeks. Depending on the stock and the complexity of the design. We would then like to invite you to our workshop to receive the end result.